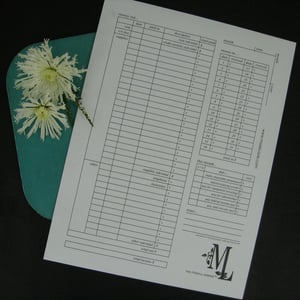 $

14.99 - On Sale
Original Price $25.00
View more images:
http://moxieladie.com/print_and_packaging.html
Includes 12 envelopes
Be impressive. These envelopes will keep the financials of your salon or spa perfectly organized from month to month. Record your financial activities on the front and keep all of your receipts safely tucked inside the envelope. Keep track of expenses such as your rent, credit card processing fees, insurance and supplies. Know how much money you received each day of the month. There is a spot to record charitable donations, training events, paying taxes, equipment servicing and advertising. When tax season rolls around you will have never been more organized.
Includes 12 white envelopes, one for each month of the year. Simply record your financial activities on the front and place all of your receipts inside. Envelopes are 9" x 12" to fit receipts and letter size papers.
Environmentally important...
Envelopes are printed with soybased ink on recycled 30% post-consumer waste paper.