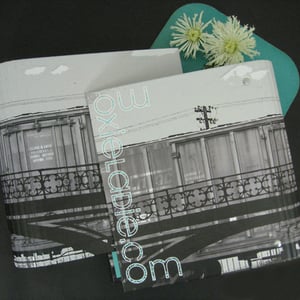 $

34.99 - On Sale
Original Price $65.00
View more images:
http://moxieladie.com/print_and_packaging.html
Includes binder, A-Z tab dividers and Guts To Envi.
Being organized never looked so good. This custom made client service book is ideal for all salons and spas. Easily add, adjust or remove clients with the binder space you deserve.
This round back notebook size three-ring binder with the ability to hold 450 client service forms. The binder has a clear lamination so you can wipe away spills easily. The d-ring design allows pages to lie flat and evenly aligned.
"Guts To Envi" consists of 200 double-sided client service/contact forms. Each form records the client's contact information as well as service history. Sheets are 8.5" x 5.5", three-hole punched and lie flat and evenly aligned thanks to the d-ring design.
26 tab dividers with A-Z organization. Tabs are protected from fingers with a clear mylar coating. Easily shift clients around by first or last name, remove past clients or add new clients by simply unlocking the rings.
Environmentally important...
The binder board is made from 100% post-consumer waste, printed with soybased inks on FSC certified 10% post-consumer waste paper, and protected by an inert lamination film that is suitable for recycling. Just remove the metal rings when you are finished with your binder and recycle all the rest.